Peace of Mind with RideVIP Protective Services
Ride VIP offers protective services for clients requiring a heightened security presence. Our network of Security Specialists allows our clients to move seamlessly from destination to destination knowing that a trusted security team will be with them whenever needed.
Whether you need us to arrange complete security or require additional support for your security staff, we can advance locations and prepare for our client's movement from departure to their arrival.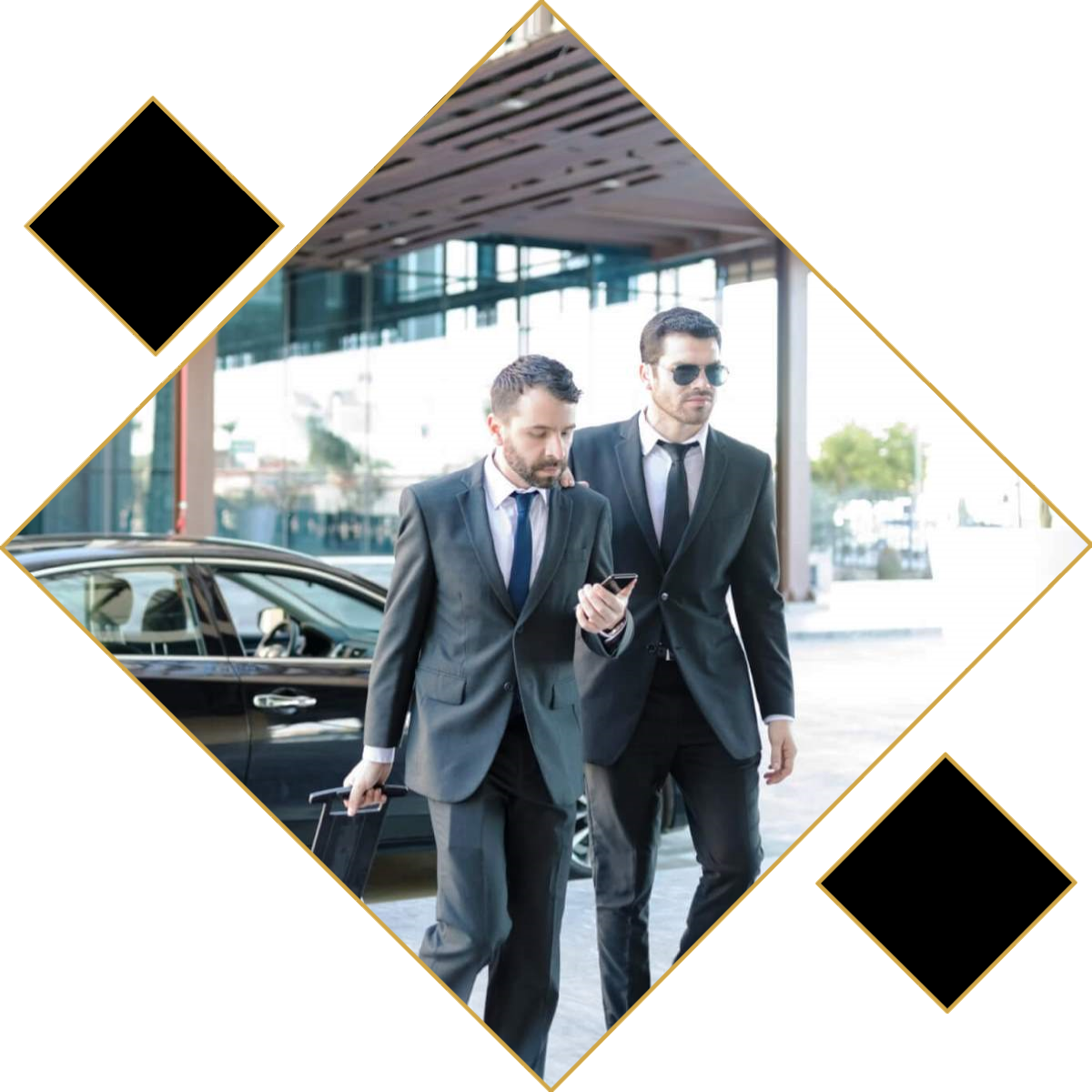 Get Ready for a New Approach in Private Security Services
With RideVIP you always get a customized private security strategy to ensure your complete protection. RideVIP specializes in providing gold standard private security protection for our clients. Our security approach is based on that of the Secret Service, and we specialize in celebrity security, VIP protection, and bodyguard services for high-net-worth individuals. Our core philosophy is protecting our clients' safety, confidentiality, and peace of mind.
RideVIP focuses on creating a secure and completely hassle-free experience for all our clientele involved in the travel procurement and management process by offering first-class customized solutions.